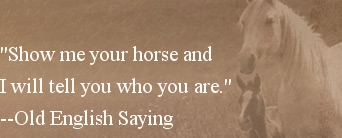 Saddle-Up is a family owned and operated horseback guide service. Owners Michael and Juanita Cate began Saddle-Up with the idea that everyone should be able to enjoy the great outdoors via horseback.

We have obtained special permits in order to take clients into the Pisgah National Forest. We ride in the North Mills River and Turkey Pen areas of the Forest located just a short drive from the Asheville Airport.

We can put together a ride package to fit your groups needs. We do all of our rides by reservation. So just give us a call so we can get you a ride time.

Please contact us with questions about any aspect of our business. We're always happy to hear from fellow horse lovers.  

 Call us at:  828 768-9025  

RIDES ARE DONE BY RESERVATION.

 Call now to reserve your fun filled adventure.

​The trails we ride are located in the Pisgah National Forest. You will enjoy fresh mountain air, breath-taking scenery, friendly staff and most importantly gentle horses.